Dalmatian Rescue of Colorado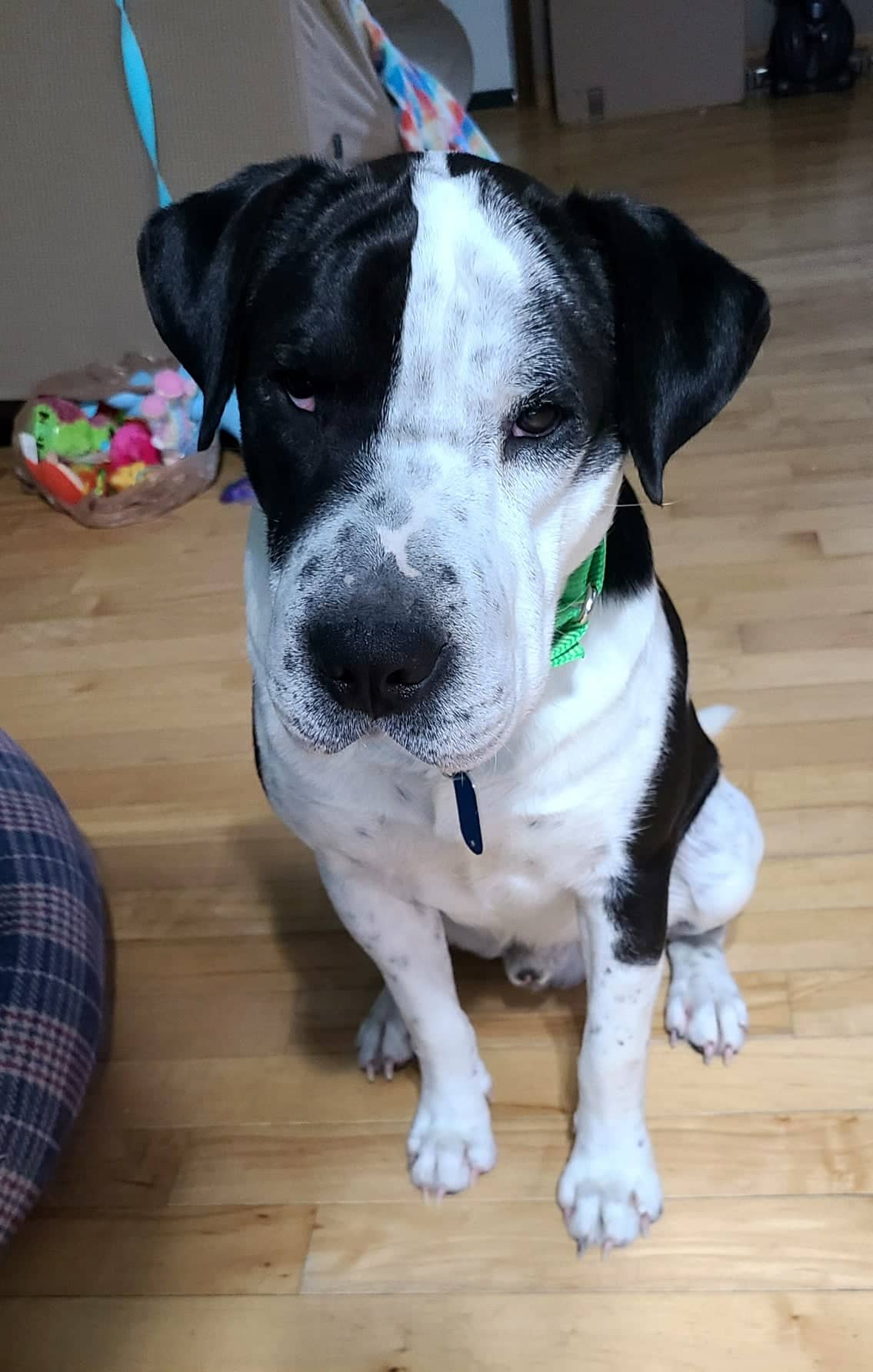 Dog Name: Brandon
Age: 1; Color: Black; Gender: Male
Current Location: Glenford, OH
Current Foster: None
Listing Date: 2022-03-10
Contact: Tena Price

HEY! Want to be my buddy? I was wandering on the highway for a while until I was found and taken into foster care. I am a happy dog that likes to play, and get lots of loveÖ I like toys! Stuffed animals are my favorite! I like to follow my human inside and out. I am ok with going out for a walk or just being a couch potato. Do you want to be my human and be a couch potato with me? I LOVE kids! The ones I spend a lot of time with say I am a gentle giant. I like treats and take them very carefully so I donít hurt the person giving them to me. I am nervous at first but once I warm up, you will be amazed at my loving personality. It takes me a few days to warm up to other dogs but when I do, I love playing with them too! I am still learning what a caring family is so sometimes I seem nervous but my foster mom says it will just take time. They think I am about a year old. They donít really know my breed but my foster family says I am so sweet so it doesnít matter. The vet thinks I could be a Shar-Pei mix. I am neutered and current on vaccines and heartworm negative. My foster family says the only reason I canít stay here is that I love chasing chickens and they have a lot of them. So, no chickens, no cats. Brandon is located in Glenford, Ohio. For more information, please email Jessica at jessica.castro6670@hotmail.com or Tena at tjp@mygrande.net. Adoption fee $350. Applications may be submitted at www.dalmatianrescueco.org. Adopter MUST pick up Brandon from his foster home in Ohio.