Dalmatian Rescue of Colorado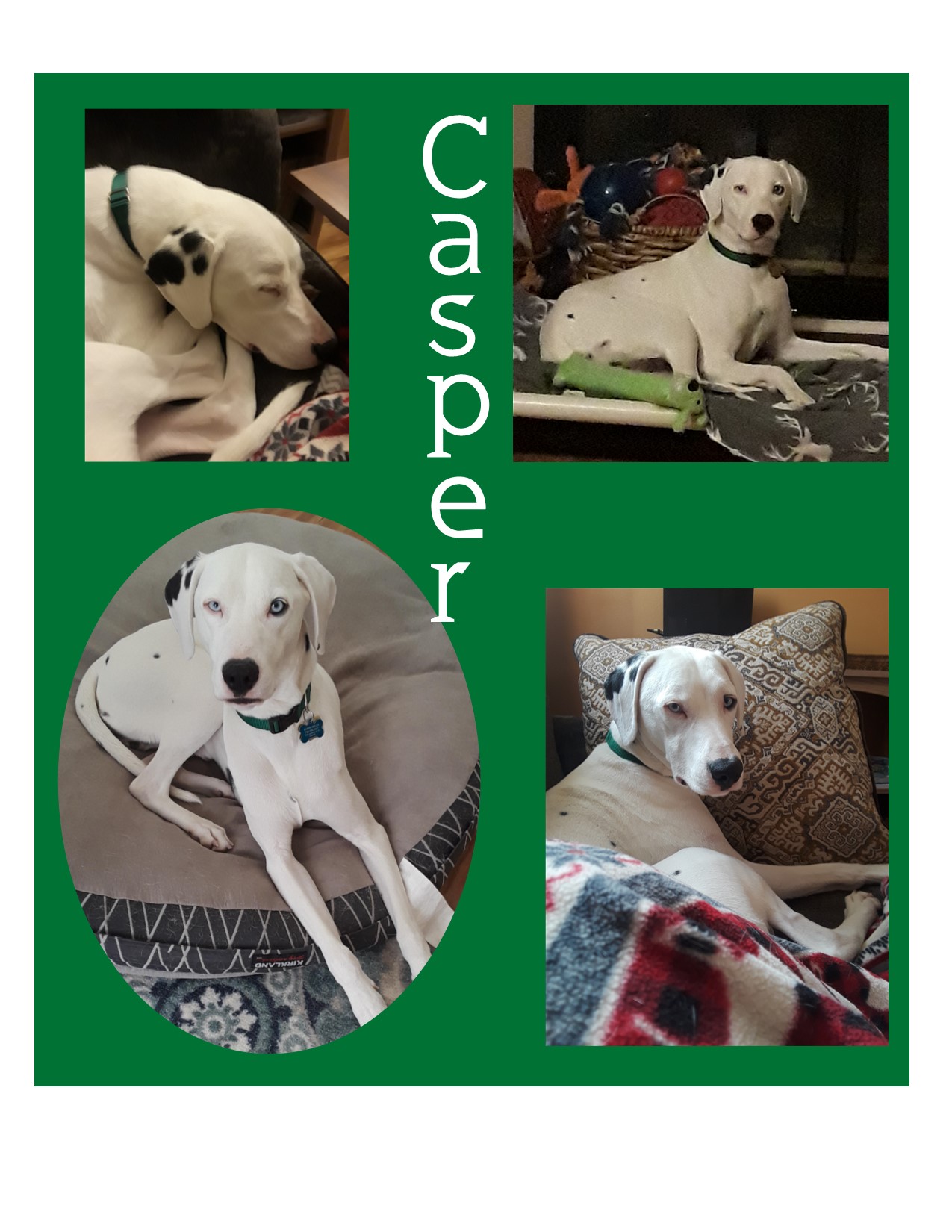 Dog Name: Casper
Age: 2; Color: Black; Gender: Male
Current Location: Denver, CO
Current Foster: None
Listing Date: 0000-00-00
Contact: Beth White
Sponsored by:

Meet Casper, the friendly ghost...dog. This gorgeous, blue-eyed boy is 2 years old and built for fun! The best home for Casper would have a large yard and another energetic dog to play with. He loves to run and could easily learn to play fetch. He is fine with dog-savvy cats and has excellent house manners. Casper is also an wonderful cuddler, who will sleep as close to you as physically possible. He will need leash training and socialization before interacting with dogs outside the home. He will not do well in an apartment-type situation and will need an experienced dog owner. Despite his light coloring, his hearing is fine. For more information contact Karen at hikingdal@gmail.com. Adoption $300.