Dalmatian Rescue of Colorado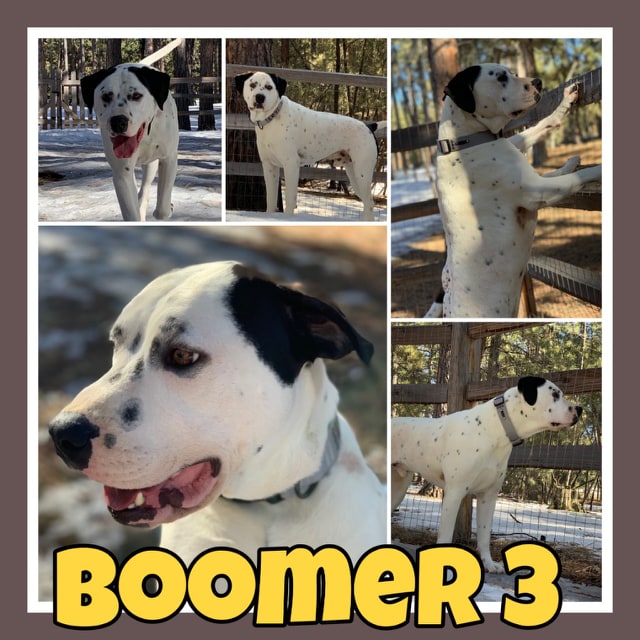 Dog Name: Boomer9A
Age: 4; Color: Black; Gender: Male
Current Location: Colorado Springs, CO
Current Foster: None
Listing Date: 2019-12-18
Contact: Beth White
Sponsored by:

Boomer is a big ole boy! Purchased at Xmas of his first year, his owner was told that he was Dalmatian x American Bulldog. He is great with people and many dogs, but not all. Cats are a no! Boomer loves to go for car rides and would love to be a jogger or biker boy. He is strong and powerful but in the right hands, he could go all day either with you on foot or on a bike. This boy is made for the mountains! For more information, contact Jeannine at jeannine@dalmatianrescueco.org. Adoption $250.