Dalmatian Rescue of Colorado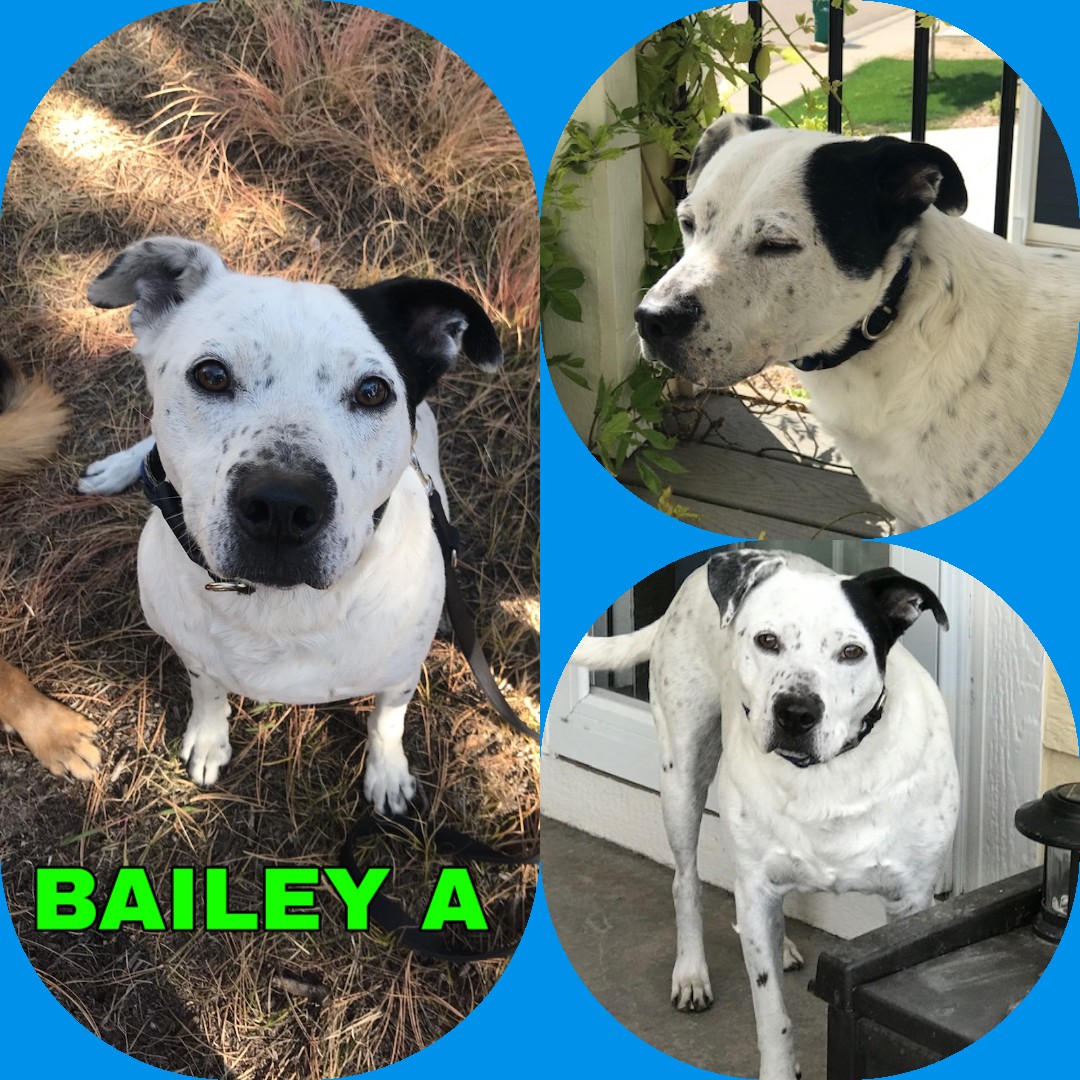 Dog Name: BaileyA
Age: 6; Color: Black; Gender: Male
Current Location: Colorado Springs, CO
Current Foster: None
Listing Date: 2019-09-12
Contact: Beth White

THIS BOY NEEDS HIS OWN HOME! Originally from a rural shelter, and now in Colorado Springs, CO, living with a pack of dogs, Bailey is an active 6-7 year old neutered male dog with lots of love to give the right person or family. He loves to run and would like to run beside a bike or go running in the field. Bailey can be a little reserved when he first meets you, but doesn't take long to warm up. He enjoys his walks but, like most dogs, really needs to run for more exercise. Bailey can be independent; his new owner would do best to set boundaries at the start. Yet, Bailey is basically mellow, a cuddler and a kisser, and always wants to be by your side. He is a very sweet boy! He is crate trained, altho he has good house manners and loves car rides. There are no birds in the backyard, because he chases them off. No cats for Bailey. Bailey enjoys watching over his family and house from a deck or porch during the day and capturing your bed at night. He needs a home with another dog for company and romping, and at least a 5 ft. fence for security. For more information, contact Jeannine at jeannine@dalmatianrescueco.org. Adoption $250. You can submit an application for adoption at www.dalmatianrescueco.org.