Dalmatian Rescue of Colorado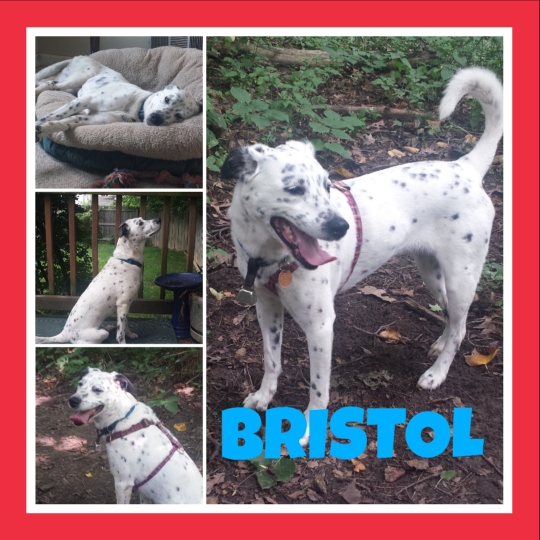 Dog Name: Bristol
Age: 8; Color: Black; Gender: Female
Current Location: Fort Wayne, IN
Current Foster: None
Listing Date: 2018-07-01
Contact: Tena Price
Sponsored by:

Bristol Babe is in northeastern IN, waiting for that super duper home that she knows she deserves! Well, when you are as nice a dog as Bristol then you do deserve the best. Bristol is a bundle of curiosity and affection and she is an adorable 40# Dalmatian Wannabe. Bristol loves it when her belly is rubbed, laying quietly with her legs straight in the air. How cute!! She is generally fine with the foster dogs, but she does prefer the boy dogs. Probably best with only male dogs, although she can be okay with quiet female dogs. On walks she does love to meet new dogs coming along. The neighborhood girls (8-11 yrs) are her favorite young people and they love her too. Her fun time is going to the woods to run. She does have a naturally high prey drive when it comes to wildlife critters and with cats she is unknown. Bristol walks well on the leash and our queen prefers fluffy beds but all she really wants is to be with "mom". Bristol is a very smart girl with PERFECT house manners. She is not a dog toy fanatic and she does not chew what she shouldn't, but she does love tennis balls and will return with them! Our girl is vocal about things outside, as nothing gets by her guarding instinct. One hind leg was injured before we met Bristol but the vet said that it is healed now and it works just fine. Bristol sits for meals or whatever she might want. Good girl! For more information, contact Chris at dalpal@rocketmail.com. Adoption $300.